What does it mean to you to be a Devotion Scarf Recipient?
"I know one of my old co-workers - we call him Grandpa Joe - he got it a couple years ago and it was awesome. The smile on his face and what it meant to him brings me back memories of him because he's not around us at the stadium anymore. That's my example of how much I appreciate being picked. I want to thank my family and the Quakes organization for picking me as a Devotion Scarf recipient. It's an honor."
What is your fondest memory with San Jose?
"One of my best memories with the club is when we played DC United at Spartan Stadium in 1996. Eric Wynalda scored the game-winning goal in the first game there. It was awesome. Another great memory was winning two of our championships on my field. The coaches said I was a part of those teams because I worked day in and day out to help provide a home field advantage those seasons."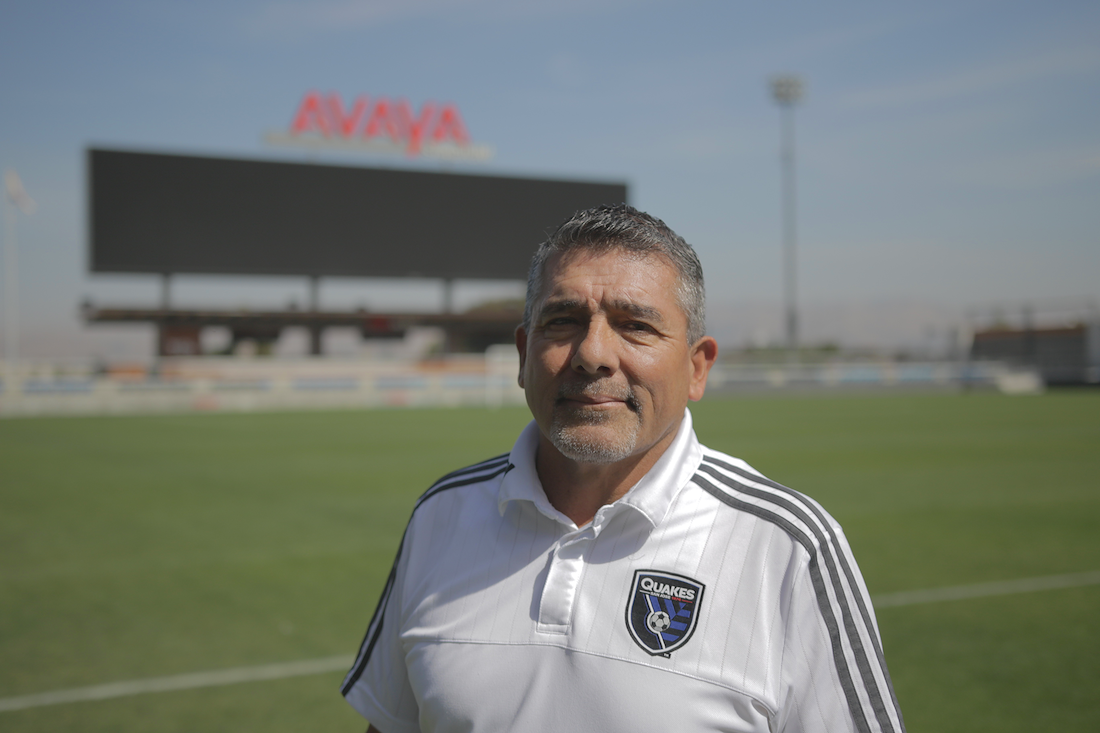 "ANOTHER GREAT MEMORY WAS WINNING TWO OF OUR CHAMPIONSHIPS ON MY FIELD."
Talk about your job with the Quakes and what it entails?
"I manage facilities. I love this job. I enjoy it. I look at it as a hobby after I retired from San Jose State. It's just great dealing with the fan experience and my co-workers and the team. From top to bottom, everyone is so great to work with."
What did the opening of Avaya Stadium mean for you and your job?
"It was a huge challenge for me. Coming from older stadiums, we're used to doing other repairs on older facilities. Coming to a brand-new stadium, I was amazed with the facilities. It was a great experience coming in and learning about the new technology. It's been a great ride."
"I live in Morgan Hill. I commute everyday. Traffic is bad, but coming to work here it makes it worthwhile. I come in everyday and enjoy working the events. It's awesome."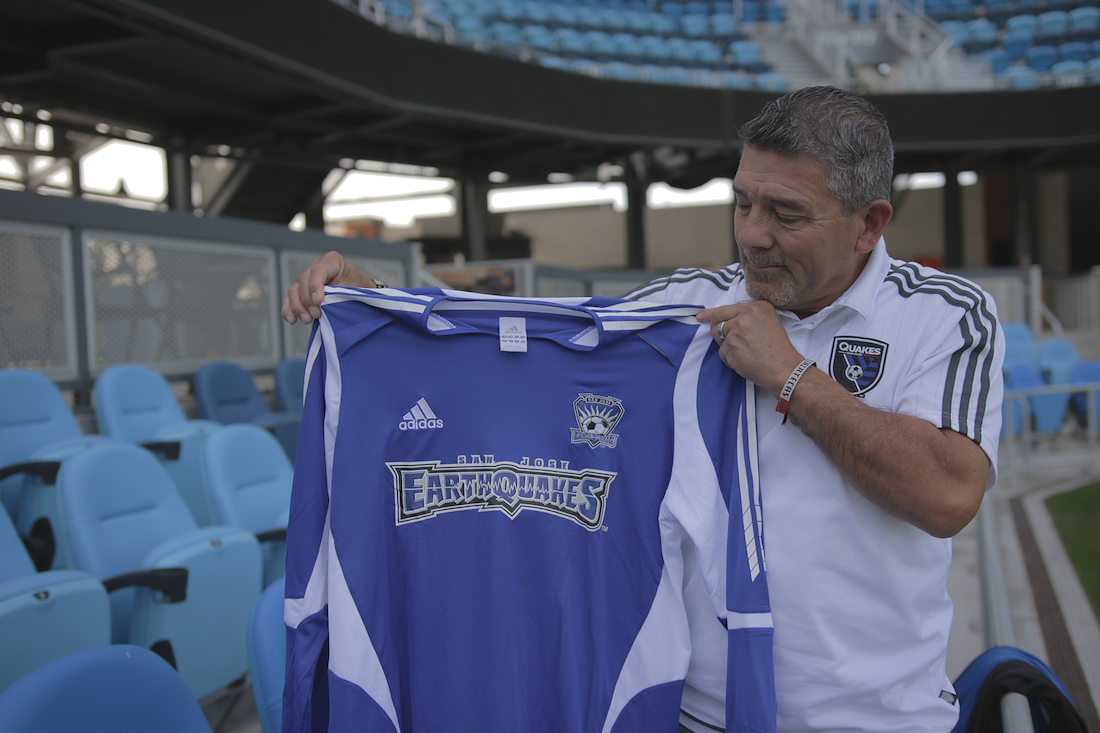 "I GOT TO KNOW A LOT OF THEM AND I LIKED A LOT OF THEM THROUGHOUT THE YEARS."
Who is your favorite Quakes player and why?
"I got to know a lot of them and I liked a lot of them throughout the years. I don't really have just one favorite. If I can throw some names out there it would be Ramiro Corrales. He came to Spartan Stadium when he was 18 or 19. Dominic Kinnear and John Doyle were some of my favorites when they were both players and coaches. Missael Espinoza was one of the top Mexican players that played for San Jose. Going back in the days when I first started it would be George Best and Leo Cuellar. Now coming over here with the new generation, Wondo, Salinas and Bernardez have been huge for us. There's a lot of players I really enjoy watching. Joe Cannon is one of them. Landon Donvan was one of the top players for me too because he came in and helped us win the two championships. It was great. It was a family atmosphere when we used to do the BBQ's at Spartan Stadium. I have a lot of great memories with the players."
What does the San Jose Earthquakes mean to you?
"The Quakes is by far one of my favorite two places to work for, including working at San Jose State. I've been a part of the club since 1982. I have a lot of history and knowledge about the team and the organization. I enjoy working for the club. I love my job. I love all of my co-workers."